The Samsung Galaxy S9 and the S9 Plus was officially unveiled at MWC 2018 in Barcelona. They are the latest present from the Tech giant and they will be a replacement to the Samsung Galaxy S8 and S8 Plus. You will get wonderful hardware and software from both phones. They share similar features together and in terms of display, the Galaxy S9 Plus has a bigger screen size and the RAM also has been upgraded.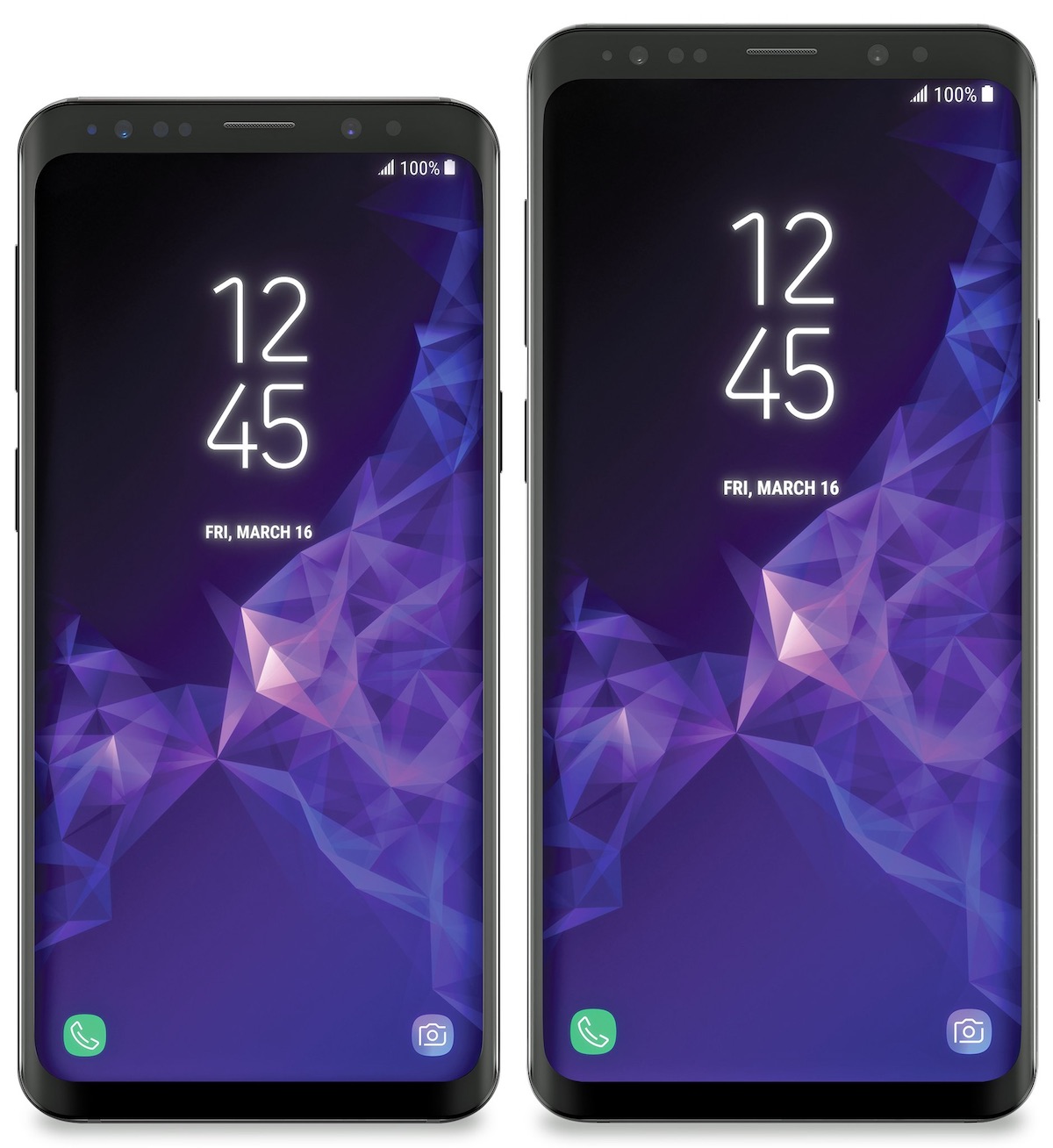 The Samsung Galaxy S9 has a display screen size of 5.8 inches while the Galaxy S9 Plus has a bigger 6.2-inch and they both support Super AMOLED displays with QHD+ resolution.
On the memory, the Samsung Galaxy S9 comes with a 64GB of internal storage, stereo speakers by AKG, and the same battery capacity as the Galaxy S8. The Samsung Galaxy S9 Plus, on the other hand, has a dual rear camera setup with OIS (F1.5/F2.4) and 6GB of RAM, while the Galaxy S9 has 4GB of RAM.
Another similarity on both phones is the LTE technologies called 4X4 MIMO and 256 QAM which will boost the speed of the phone performance more than it's predecessor. On the hardware, some models of the Samsung Galaxy S9 and S9 Plus are powered by the Qualcomm Snapdragon 845 while some have Samsung Exynos 9 Series 9810 SoC and the two processors will offer different specs but similar performance.
Both phones are manufactured in Vietnam, China, Korea and they are available in different model numbers. The Samsung Galaxy S9 model number start from SM-G960 while the S9 Plus start with SM-G965. Those that base in the United States is free to buy SM-G960U, SM-G960U1, SM-G965U, or SM-G965U1 models. Meanwhile, if you live in Asia and Europe, you will need to check the models with their cellular bands.
Now, you can see all the Galaxy S9 and S9 Plus differences in this post.